4 Pillars – Why we should ALWAYS be your first debt relief choice
With the marketplace being full of debt professionals and debt relief options it is very difficult to know what option to choose when dealing with debt.
How do you know who to trust? Who works for who? What companies are legitimate? Is this too good to be true?
Obviously we believe we are the best choice in the marketplace when you are looking for a debt professional. Let's break down why.
We work for you, not your creditors
4 Pillars – This is one of the main advantages that we have. The only individual we work for is our clients, the debtors. We do not, in any way, assist creditors. We are paid by our clients and only our clients. Because of this, we are contractually obligated to assist our clients to help them obtain the best possible outcome for their debt situation. Period.
Competitors – Licensed Insolvency Trustees have a fiduciary duty to creditors and have to ensure that consumer rights are respected. By law, they are supposed to be impartial. Their fees are governed by a Tariff – meaning the more a consumer pays, the more the Trustee makes. Non-profit Credit Counsellors are largely funded by creditor donations and also charge a fee for their service.
Our Position – We believe that it is impossible to represent BOTH the interests of creditors and the debtors. Similarly to how a lawyer cannot represent both sides of a legal matter, we believe that consumers struggling financially deserve their own representation when looking to resolve their debt issues.
Our fees are completely transparent – Always
4 Pillars – Our fees are based upon the complexity of your situation, the services we provide and your affordability. Before you engage our services you will have a clear outline of the services being provided and our fees.
Competitors – We have heard horrendous horror stories from our clients about how they had no idea how much their debt solution provider was paid or how the fees were calculated. Some weren't even aware there was a fee.
Our Position – We believe that a consumer should be fully aware of all the fees associated with the restructuring process, the services they are receiving,  and the services they are not receiving. Transparency is critical. Consumers shouldn't be confused and overwhelmed by a process that is designed to help resolve stress not cause more.
We help our clients get the best deals
4 Pillars – Because our interests are completely aligned with our clients we will fight tooth and nail to ensure they get the best outcome. We are paid to not just sit back and do nothing. We are paid to assist our clients in structuring the best plan and helping our clients rebuild their financial future in the shortest time possible.
Competitors – Licensed Insolvency Trustees are paid to administer the Bankruptcy and Insolvency Act, because of their duties under the act, they can not advocate solely for the 'debtor' to get the best outcome and favour one stakeholder over another. Credit Counsellors only help with debt management programs which are not always the best option when all options are presented.
Our Position – Debt Restructuring is extremely complicated. Most consumers are simply unaware of the process and the options they have. When we are involved we help our clients navigate the complexities of debt restructuring.
We believe our clients have one of the lowest repeat rates in the industry
4 Pillars – Our clients have less than a 3% chance of ever getting into severe financial difficulty again. 97% of our clients successfully complete the debt reduction programs we assist in implementing.
Competitors – The insolvency industry has an estimated 20-25% repeat rate. Meaning about 1 in 4, or 1 in 5 consumers who file bankruptcy or a consumer proposal end up filing again…. within 10 years. Consumer proposals have an estimated failure rate of around 1 in 3.
Our Position – We are in the industry to ensure our clients are set up successfully for the future. The last thing we want is repeat business.
We actually help people rebuild credit and teach financial literacy
4 Pillars – We have a robust 12-month long post-filing aftercare program. This consists of teaching our clients about financial literacy and rebuilding credit. We are accessible to our clients for as long as they need us. We are constantly evolving our programs to provide more value. Aside from this, we spend time teaching financial literacy and budgeting prior to our clients actually restructuring their debt and continue to support them throughout their journey to financial stability.
Competitors – Most only provide 2 mandatory counselling sessions of about 30-45 minutes each.
Our Position – Insolvency is one of lifes greatest teaching moments and adequate time must be spent to maximize this opportunity to improve financial literacy and start credit rebuilding.
Makes sense… Doesn't it?
Our position is that every single resident of Nova Scotia that is considering a debt solution should come to 4 Pillars for an initial consultation. Our services are not for everyone – but every single person we have a consultation with will leave their appointment more informed of their options. They can then make an informed decision about which option they pursue and who they work with.
So – What do our competitors say about us? We believe it is always important to understand the other side. In no particular order here are the most common competitor complaints:
4 Pillars' fees are an extra cost – This is an argument that doesn't really hold any weight. This argument is usually used in two ways:
You can do it yourself. You can buy a house without a realtor, do your taxes without an accountant, represent yourself in many legal matters, build your own house, fix your own electrical issues, or fix your own plumbing problems. Hiring a professional often time means you will get a better outcome than if you do it alone. This is obvious in most other professions but is a very easy one for competitors to attack.
The second way it is used is to insinuate that because you pay a fee to 4 Pillars you have automatically paid more. However, similar to hiring a realtor, an accountant, or a lawyer to help you with legal matters you will often save more than you otherwise would have if you go it alone.
4 Pillars isn't licensed – Yes, this is correct – 4 Pillars is not licensed to administer the bankruptcy and insolvency act and can not file a consumer proposal or bankruptcy. We do not administer the bankruptcy and insolvency act so we can solely advocate for our clients' best interest without conflict and help our clients get better outcomes than they would alone.
You don't need 4 Pillars – While some consumers may have the time to fully understand all debt relief options that are available in Canada, the majority will not. So yes, for those who have do have an in-depth knowledge and have done their research they might not require our services. However, the majority of people will benefit from our services. It is also important to ask – why would competitors say this? Is it because they can potentially make more off of a non-4 Pillars client than a 4 Pillars client?
4 Pillars has no formal complaint process – 4 Pillars has been in business since 2002, has 60+ offices across Canada, and is one of Canada's largest debt restructuring and financial rehabilitation firms. While every office is independently owned and operated I would challenge any competitor to email our head office to see how quickly they respond to a generic email, let alone a complaint email. While extremely rare (Check out our local reviews, or our national reviews) we handle them promptly.  We are also registered with the BBB.
Conclusion
In our opinion, as biased as it is, we believe we are by far the best option to remove the confuse from the debt industry and ensure the impact of debt restructuring is minimized through ongoing education and financial rehabilitation programs.  Dealing with debt is incredibly hard the first time, having to do it again is emotionally and financially devastating.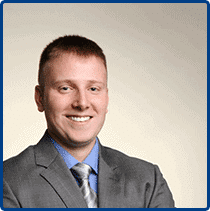 This article was written by David Moffatt. A Senior Debt Relief Specialist with 4 Pillars Halifax. 4 Pillars has assisted in creating plans that have helped save Canadians over $1 Billion dollars of consumer and tax debt since 2002. We believe that no consumer should have to struggle with the stress of overwhelming debt. Our debt restructuring plans can help you cut your debt by up to 80% with less than 3% of our clients ever getting into deep financial difficulties again. If you are struggling with debt please reach out. It hurts to continue to suffer financially.
4 Pillars Halifax services Halifax, Dartmouth, Bedford, Sackville and the entirety of HRM.