Are Debt Consolidation Programs Worth It?

Are debt consolidation programs work it? This is a question I am sure is asked over and over again by not only consumers but professionals as well.
While this question is probably easily answered by most, it is a loaded question. We will try to get into many of the various possibilities where debt consolidations programs may or may not be worth it.

DEBT PROBLEMS?
---
Debt can be a symptom of any number of problems and life circumstances. However, it is important to understand that YOU ARE NOT YOUR DEBT.

At Halifax Debt Freedom, we'd love to discuss how we can help you become debt free.


As a general rule:
If you can pay off your unsecured debt in 3 years or less – not worth it
If you can pay off your unsecured debt in 3-5 years – might be worth it
If it will take you longer than 5 years to pay off your unsecured debt – definitely worth it
This is also true even for options that might impact your credit. The reason for this is because during the debt paydown period an individual's ability to obtain credit can be more difficult and quite frankly, unwise. It makes little sense to focus on paying down debt while also obtaining new debt. Also, obtaining additional credit simply further enhances the pre-existing problem.
This is assuming people are honest with themselves in how long it will take them. I see time and time again that people underestimate their spending which leads to improper planning. This is easy to understand though. As humans, we are naturally optimistic and want to believe we can dig ourselves out of the hole.
The answer really isn't as simple as a quick three-liner though. Knowing if debt consolidation programs are worth it is significantly more complex than this.
When should you consider a debt consolidation program…
This is the question that we ask ourselves for each and every single person that comes in for a free consultation. While I do always agree with one of the three sentences above you really have to consider what goals you have in life. If your goal is to become debt free as quickly as possible while freeing up cash flow, and increasing your net worth as quickly as possible then consolidating, no matter the credit impacts, is an absolute no brainer. If dealing with debt isn't your top priority AND you have a realistic plan to pay off your debt then I would keep doing what you are doing. Considering you are reading our website, I suspect your goal isn't to stay under the burden of debt for the rest of your life.
By the way – the sentence above I always agree with is if your plan will take longer than 5 years to pay off then it makes absolutely no sense to not consider a debt consolidation program.
So when do these programs NOT make sense?
This is an equally important question. Surprisingly the answer is quite simple. If you can pay your debt off in 3 years or less with your current plan then there is absolutely no reason for you to consider a debt consolidation program.
If your plan involves selling assets to pay off debts, you should think twice. I've written why selling assets to pay off debt is a very bad idea in most instances. I won't go in-depth here – take a look at that article.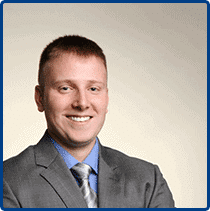 This article was written by David Moffatt, a Debt Relief Expert. He has helped assist in creating plans that have helped save Nova Scotia residents over $30 million dollars of consumer and tax debt since 2015. We believe that no consumer should have to struggle with the stress of overwhelming debt. Our debt restructuring strategies can help you cut your debt by up to 80%.
If you are struggling with debt please reach out. It hurts to continue to suffer financially. Halifax Debt Freedom services Halifax, Dartmouth, Bedford, Sackville the entirety of HRM, and all of Nova Scotia.