Credit Counselling is a form of debt consolidation. It is a very specific form of consolidation that is done by engaging the services of either a for-profit or non-profit credit counselling firm. So how does credit counselling typically work?
Credit counselling typically works by signing on a for-profit or non-profit credit counselling firm who makes an arrangement with your creditors to pay your debt back at a low-interest rate. This program is often called a Debt Management Program. There is generally no reduction in the principal amount of debt which often makes these programs unaffordable. Credit counsellors typically charge a fee, even the non-profit firms; although this fee varies by firm, it typically ranges between 5-15% of the principal amount of debt. This fee is called a Debt Management Program fee.

DEBT PROBLEMS?
---
Debt can be a symptom of any number of problems and life circumstances. However, it is important to understand that YOU ARE NOT YOUR DEBT.
At 4 Pillars Halifax, we'd love to discuss how we can help you become debt free.
Credit counselling can be one of Canada's most expensive debt restructuring options. This is amplified when you factor in the negative impacts – your credit is impacted nearly the same as bankruptcy and almost for an equivalent timeframe to a 1st-time bankruptcy. Approximately 7-8 years.
To provide an example, if you had $50,000 of debt you could expect to have a debt payment of approximately $833p/m ($50,000 divided by 60 months) as well as fee of $41-125p/m on top of that payment. This is assuming your creditors accept the debt management program. We have had clients come to us after seeking assistance from a debt management program and credit counselling agency where their creditors did not want to accept the offer. They ultimately had to increase their payment.
What are the downfalls of credit counselling or debt management programs?
The most common ones are:
The cost per month is high. Sometimes higher than what the minimum payments were prior to starting the program.
The credit impact is really no different than other options that can provide more benefit.
Because the monthly cost is so high it often leaves little room for savings. This further increases the chance of failure.
It generally cannot help with certain types of debts, such as CRA debt. If this is your case we wrote an article for you here.
There are can be better options that exist that impact credit in a similar manner or less, in certain circumstances. Other options can also cost significantly less money per month. You can achieve this without filing bankruptcy.
So now that you know how credit counselling typically works are there better options?
Can I get out of a debt management program?
Yes – you are able to get out these programs. This process can be complicated so it is recommended you see professional advice.
Credit Counselling Alternatives
There are several alternatives that you can explore. We have written in-depth articles on many of them.  Some alternatives you can explore are:
Conclusion
Debt management programs can certainly be an effective method of dealing with debt but the truth is there may be better options. We always recommend seeking the advice of a debt professional as debt is infinitely complex. Every situation is unique. As always, we'd love for that to be us but are available for a second opinion in case it isn't.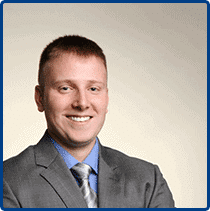 This article was written by David Moffatt. A Senior Debt Relief Specialist with 4 Pillars Halifax. 4 Pillars has assisted in creating plans that have helped save Canadians over $1 Billion dollars of consumer and tax debt since 2002. We believe that no consumer should have to struggle with the stress of overwhelming debt. Our debt restructuring plans can help you cut your debt by up to 80% with less than 3% of our clients ever getting into deep financial difficulties again. If you are struggling with debt please reach out. It hurts to continue to suffer financially.