Credit Counselling
Credit Counselling is a form of debt consolidation. It is a very specific form of consolidation that is done by engaging the services of either a for-profit or non-profit credit counselling firm. So how does credit counselling typically work?
Credit counselling typically works by signing on with a for-profit or non-profit credit counselling firm who makes an arrangement with your creditors to pay your debt back at a low interest rate. This program is often called a Debt Management Program. There is generally no reduction in the principal amount of debt which often makes these programs unaffordable. Credit counsellors typically charge a fee, even the non-profit firms; although this fee varies by firm, it typically ranges between 5-15% of the principal amount of debt. This fee is called a Debt Management Program fee.
Credit counselling is a form of debt restructuring that exists in the Canadian marketplace. It can be one of the most expensive forms of debt relief options available and for most consumers there exists other options that yield better results with similar, or less consequences.
To begin, we are not a credit counselling agency, nor do we offer credit counselling services or debt management plans (DMP). However, after analyzing thousands of individual circumstances we can confidently say that the amount of individuals who would be best serviced by a debt management plan vs other debt relief options is very small.
DEBT PROBLEMS?
---
Debt can be a symptom of any number of problems and life circumstances. However, it is important to understand that YOU ARE NOT YOUR DEBT.
At Halifax Debt Freedom, we'd love to discuss how we can help you become debt free.
What Does A Credit Counselor Do?
A credit counsellor is an individual who works for a credit counselling agency. They will meet with an individual and review their financial situation as well as the amounts owing and assist in implementing a debt management plan. Some counselors do assist with money management as well, however, every company is different.
While this can be beneficial and does reduce the amount of interest paid, we can only imagine the failure rate is high. We suspect this because other options with lower payments have fairly high failure rates. At least this is true when we aren't involved… our client's failure rates are less than 3%. This is more than 5x better than the industry average.
Is Credit Counselling A Good Idea?
Seeking the help of a credit counsellor and undergoing credit counselling services can help reduce the overall amount of debt you will have to pay back, by reducing the interest. But it doesn't eliminate the principle balance.
Truthfully, because of the fees charged by credit counsellors the outcome of a debt management plan is often very similar to a debt consolidation loan. So if you tried debt consolidation via your bank you would expect a similar result.
If you can only afford the minimum interest payments on your credit cards, or other debt it is likely the program credit counsellors recommend will be unaffordable and potentially worsen your debt situation. This could extend your dream of becoming debt free.
How Long Does Credit Counselling Stay On Your Credit Report?
Credit counselling programs stay on your credit report for 2 years after you pay off the debt. This means the maximum length of time your credit can impacted it 7 years.
It should be noted that other options, like a consumer proposal stay on your credit report for a maximum of 6 years or 3 years from when it is paid off, whichever comes first.
Because of the high payments a credit counsellor plan comes with, we suspect it is quite uncommon that the plans are paid off early.
What Is A Credit Counseling Plan?
A credit counselling plan, or formally a debt management plan is typically a 36-60 month payment plan with a significantly reduced interest rate.
Do Banks Offer Credit Counseling or Debt Management Plans?
We are not aware of any banks that offer credit counseling services. If you owe them debt, they will sometimes consider your financial situation and offer to reduce interest on individual debt programs but are typically not in the business of providing debt relief services.
Is There Free Credit Counseling or Credit Counsellor?
There are no free debt relief or credit counselling programs. Most debt help companies are paid either directly or indirectly from creditors.
Credit counsellors often receive funding from creditors in the form of 'donations'. On top of this, most credit counsellors charge a fee for service. This fee usually ranges between 5-15% of the overall debt loan including in the program.
Unlike most companies, we are entirely funded by the consumer. We work exclusively for them to help them navigate every debt help option so our clients can become debt free. Our goal is to help our clients find the best program for them that helps them obtain a plan with one affordable monthly payment.
Is Credit Counseling Expensive?
Compared to other debt help options, yes. It can be a very expensive option that comes with some fairly harsh consequences for a program that requires you to pay back 100% of your debt.  But it depends on the size of your debt.
Who Qualifies For Debt Counselling?
Typically anyone with debt they are struggling to pay, has an income, and is need help would be a candidate for some sort of a debt counselling program.
How Do I Get Out Of Debt Counselling?
If you are stuck in a debt or  credit counselling program we highly recommend reaching out to a professional. We have assisted many people get out of debt quickly and help them out of their current programs and into something more manageable.
Are there any government programs to help with debt?
Kind of. There are two options that are governed by law, however, they are not provided directly by the government. These two options are a consumer proposal and a bankruptcy.
Can you talk to your bank about debt?
Talking to your bank about your goal to become debt free is usually the first step most people make. When facing debt problems though, a bank may be unable to assist if you have missed a payment or are having money problems. Usually more specialized advice is required.
Who do I talk to about debt?
We highly recommend speaking with us, for obvious reasons. We will review your financial profile and explain every single option you have as it relates to your situation. We don't simply cover off one single option – we believe you should know every option that exists in the marketplace.
How can I get credit advice?
Most companies, including ours, are only a phone call away. Most consumer credit experts will first start by understanding your financial situation before reviewing the options you have available to you. Every solution is specific to an individual and thus it is impossible to provide advice without knowing your financial details.
Are all credit counselors the same? Should I care which credit counselling agency I choose?
Many companies and individual counselors operate very similarly. We do recommend working with someone local to your area. While we hope nothing bad occurs, if you can visit a physical location and meet with someone face-to-face you usually receive better service.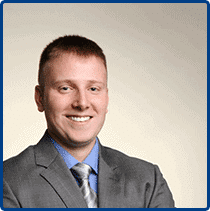 This article was written by David Moffatt, a Debt Relief Expert. He has helped assist in creating plans that have helped save Nova Scotia residents over $30 million dollars of consumer and tax debt since 2015. We believe that no consumer should have to struggle with the stress of overwhelming debt. Our debt restructuring strategies can help you cut your debt by up to 80%.
If you are struggling with debt please reach out. It hurts to continue to suffer financially. Halifax Debt Freedom services Halifax, Dartmouth, Bedford, Sackville the entirety of HRM, and all of Nova Scotia.