Debt Counselling: A Complete Guide
Debt counselling is recommended anytime someone is struggling with their debt, find it unmanageable, and cannot seem to get it taken care of. If you are looking for debt counselling, we can help you become debt free and provide you with a free consultation to discuss your situation. In this article, we are going to cover the most commonly asked questions as it relates to debt counselling.
What is debt counselling?
Debt counselling is like any other form of counselling. A consultant, debt relief specialist, or counsellor will sit with you to better understand your situation and provide guidance in support to help you get out of debt. They will often provide recommendations to speed up the process and be your advocate through the process. Their goal is to help you become debt free as quickly as possible.
Is debt counselling a good idea?
It is important to reach out and seek professional advice any time you are struggling with a debt or financial problem. A consultation with a reputable debt solution firm will be completely free and come with no obligation or pressure. They will go through every single debt relief option you have in solving your debt problem. Don't be shy to ask your debt counsellor:
Who do you work for? Their answer should be you, and only you.
How much do you charge? They should be able to provide you a clear dollar and cents answer.
Do you support me once my debt is paid off? Most firms do not which is unfortunate as the repeat rate for debt solution firms is extremely high at an estimated 25%. We are proud that ours is less than 3%.
What does a debt counsellor do?
A debt counsellor educates you on all of your options, explains the pros and cons of those options as they relate to your specific situation and helps guide you towards the right option. This will typically occur within a free debt consultation. If you choose to engage them to assist you further they will help you implement the chosen plan. They will walk you through it step by step and ensure you take all the appropriate steps and actions to not put yourself in a vulnerable position.
Are debt counsellors free?
There are no free debt solution firms out there, despite popular belief and some deceptive marketing practices. Debt solution providers are either paid by (and work for) the consumer or the creditor. We believe it is impossible to work for both in a truly unbiased fashion.
In saying that, you can expect to undergo a full review and consultation period completely free of charge as well as have an understanding of exactly what is going to be charged by your debt counsellor. This should leave no surprises in terms of what a potential outcome could look like and what the costs associated there are.
What are the disadvantages of debt counselling?
Debt counselling is not a specific program, rather it is a complete review of your situation to help you come up with a plan of action to deal with your debt. Because of this, there are no true disadvantages to debt counselling.
How does debt counselling affect your credit?
Speaking with your debt specialist doesn't impact your credit. Only when you implement a plan that has a credit impact will your credit actually be negatively affected. What we have found, however, is consumers who are struggling to pay their bills often times have bad credit to begin with. Because of this, debt programs can actually help improve credit over time.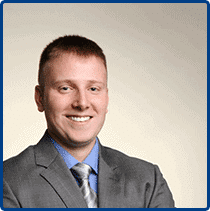 This article was written by David Moffatt, a Debt Relief Expert. He has helped assist in creating plans that have helped save Nova Scotia residents over $30 million dollars of consumer and tax debt since 2015. We believe that no consumer should have to struggle with the stress of overwhelming debt. Our debt restructuring strategies can help you cut your debt by up to 80%.
If you are struggling with debt please reach out. It hurts to continue to suffer financially. Halifax Debt Freedom services Halifax, Dartmouth, Bedford, Sackville the entirety of HRM, and all of Nova Scotia.