When in debt it is very hard to know what is the best debt relief and debt help program. With all of the advertisements you see on TV and hear on the radio it is truly difficult to know what is the best option for you. We've compiled a list of all of the best debt relief and debt help programs in Halifax and Dartmouth, Nova Scotia.
Disclaimer – We are, what we believe, the best option for those struggling with debt in the HRM and Nova Scotia. Our clients have what we believe to be the highest success rate (97%+) in completing the debt plans we help them structure and through ongoing education and support also have the lowest repeat rate (less than 3%). Because of this, we certainly have a bias. If you want expert advice, click the button below and we will reach out asap. However, we understand that we are not the right option for everyone. If you ever want a second opinion we are more than happy to provide one. 
With that out of the way please find the list of all available debt relief and debt help programs available in the marketplace.

DEBT PROBLEMS?
---
Debt can be a symptom of any number of problems and life circumstances. However, it is important to understand that YOU ARE NOT YOUR DEBT.
At 4 Pillars Halifax, we'd love to discuss how we can help you become debt free.
Top Debt Relief and Debt Help Options – In no particular order
Budgeting  – Although not really a debt relief option it is important to discuss. It may sound like common sense but it would be wise to consider reviewing your budget. Spending habits certainly contribute to stress, especially when debt is present. It will also allow you an increased vision of your own situation. We wrote a great article about getting out of debt quickly through budgeting. It is linked here.
Credit Counselling –  In our opinion Credit Counselling can be a very effective debt help option for debt loans under $6,000. It can also assist in situations where people are asset rich but potentially income strapped. It is one of the most expensive forms of debt restructuring in Canada. We wrote an extensive article on the topic here.
Bankruptcy – Considered to be the most severe debt relief option available in all of Canada. Caution should be exercised when filing as bankruptcy can be extremely complicated, even when people think their situation is simple. In nearly every situation, Bankruptcy can be avoided. We wrote an extensive article on the topic linked here.
Consumer Proposal – An alternative to bankruptcy. It allows for debts to be repaid over a longer period of time and at an amount that is affordable. This option is great for those who wish to avoid bankruptcy and pay what they can back to creditors. Creditors generally prefer this option over bankruptcy as they get more back. Want to know the main differences between a consumer proposal and bankruptcy? We also wrote on that topic – linked here.
Debt Settlement  – This is where you negotiate directly with your creditors. This is what most people think of when they think of negotiating with creditors and reducing debt. However, it is often a largely ineffective option. We went in-depth in this article, however, the main problem is that most people don't really know how to deal with collection agencies.
Traditional Debt Consolidation – This option involves getting a loan to refinance the existing debt into a more manageable debt. While this option has its merits it can be deceiving. The reason is that banks will often qualify an individual for a consolidation loan that won't fix the problem.
Debt situations are extremely complicating. Even the smallest detail could make one option a very bad choice. We recommend starting with the least invasive option and then working your way to the more severe options. At a certain point, you will want to consult with a professional. If you are missing payments or a close to missing payments that is now. I wrote an article about the 5 Steps To Proper Debt Restructuring which I highly recommend reading if you are struggling.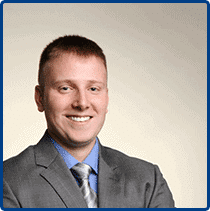 This article was written by David Moffatt. A Senior Debt Relief Specialist with 4 Pillars Halifax. 4 Pillars has assisted in creating plans that have helped save Canadians over $1 Billion dollars of consumer and tax debt since 2002. We believe that no consumer should have to struggle with the stress of overwhelming debt. Our debt restructuring plans can help you cut your debt by up to 80% with less than 3% of our clients ever getting into deep financial difficulties again. If you are struggling with debt please reach out. It hurts to continue to suffer financially.