Debt Help & Debt Relief: Top Programs in Nova Scotia
When in debt it is very hard to know what is the best debt relief and debt help program. With all of the advertisements you see on TV and hear on the radio it is truly difficult to know what is the best option for you. We've compiled a list of all of the best debt relief and debt help programs in Halifax and Dartmouth, Nova Scotia.
Disclaimer – We are, what we believe, the best option for those struggling with debt in the HRM and Nova Scotia. Our clients have what we believe to be the highest success rate (97%+) in completing the debt plans we help them implement and through ongoing education and support also have the lowest repeat rate (less than 3%). Because of this, we certainly have a bias. If you want expert advice, click the button below and we will reach out asap. However, we understand that we are not the right option for everyone. If you ever want a second opinion we are more than happy to provide one. 
With that out of the way please find the list of all available debt relief, and debt help programs available in the marketplace that promise to help you become debt free.
Top Debt Relief, Debt Help, and Debt Consolidation Options – In No Particular Order
Budgeting
Although not really a debt relief option it is important to discuss. It may sound like common sense but it would be wise to consider reviewing your budget. Spending habits certainly contribute to stress, especially when debt is present. It will also allow you an increased vision of your own situation. We wrote a great article about getting out of debt quickly through budgeting.
Credit Counselling
In our opinion, Credit Counselling can be a very effective debt help option for debt loans under $6,000. It can also assist in situations where people are asset-rich but potentially income-strapped. It can be one of the most expensive forms of debt restructuring in Canada for larger debt loads.
Credit counselling companies implement a debt relief plan known as a debt management plan. This doesn't eliminate any principal amount owing at the time of starting the process, but it does help reduce the amount of future interest paid.
There are for profit and nonprofit credit counsellors, however, they operate in effectively the same manner. Please remember, just because they are a non profit doesn't mean they don't charge a fee! Fully understand the total cost you are paying and compare it against all other options.
Bankruptcy
Considered to be the most severe debt relief option available in all of Canada. Caution should be exercised, filing bankruptcy can be extremely complicated, even when people think their situation is simple. In nearly every situation, Bankruptcy can be avoided. A licensed insolvency trustee is required to file a bankruptcy.
Consumer Proposal
An alternative to bankruptcy. It allows for debts to be repaid over a longer period of time and at an amount that is affordable. This option is great for those who wish to avoid bankruptcy and pay what they can back to creditors. Creditors generally prefer this option over bankruptcy as they get more back. Want to know the main differences between a consumer proposal vs bankruptcy?
A consumer proposal is one of the most effective debt relief options in Canada to eliminate your debt. It isn't always the best choice but it usually consists of an affordable monthly payment that can eliminate your debt including credit card debt and other unsecured debts.
Many people confuse debt settlement for a consumer proposal as the process is relatively the same. Both involve offering creditors less money than you owe. The key difference is that in a consumer proposal you are filing through a licensed insolvency trustee via a formal process. Creditors take these offers much more seriously than informal settlement offers.
Debt Settlement or Informal Settlements
This is where you negotiate directly with your creditors. This is what most people think of when they think of negotiating with creditors and reducing debt. However, debt settlement or informal settlements can be less effective than people hope. The main problem is that most people don't really know how to deal with collection agencies.
While a debt settlement company may be able to help you get out of debt they typically require a lump sum of money up front. Most individuals trying to get out of debt when struggling to pay their debt, most often credit card debt, simply do not have the money to save up a large amount of money a debt settlement company typically requires up front.
There are many debt settlement companies out there. Most recently, we have seen private lenders attempting to enter the debt settlement business. We typically recommend being cautious with these arrangements as any debt consolidation arrangement that is made is usually done so before the debt settlement process or debt relief occurs.
This means if they are unsuccessful with their debt settlement program you may be left with a new loan and debts left over that you may not have planned for. There are reputable debt settlement companies out there, however, they are harder to find than other debt relief program providers.
Traditional Debt Consolidation
This option involves getting a debt consolidation loan to refinance the existing debt into a more manageable debt. While this option has its merits it can be deceiving. The reason is that banks will often qualify an individual for a debt consolidation loan that won't fix the problem.
When considering a debt consolidation loan to get out of debt, especially if the debt in question is credit card debt or other high interest debt, we usually recommend you do not focus exclusively on the interest rate but also consider the monthly payment you will be required to make. A lower interest rate does not necessarily mean the monthly debt payment will be affordable.
It is possible for a debt consolidation loan to have a higher monthly payment than high interest debts such as credit card debt. When speaking with your bank, never feel like you have to sign any paperwork on the spot.
Choosing your debt settlement company
For the purposes of this section, we are defining a debt settlement company as any company who provides debt relief options to consumers. This can include any debt relief program listed above to help you become debt free and eliminate your debt.
While there are technical names for each different type of company we don't want to over complicate things! Trying to eliminate your debt as quickly as possible is complicated enough.
It is important to understand that the debt settlement company you choose should be reputable, should be able to get results, and should strive to help you get out of debt as quickly as possible.
It is unfortunate, but many debt settlement companies do a poor job at explaining:
Who exactly they work for – This is because many work directly or indirectly for your creditors,
All debt relief options – This is because most focus on a single debt relief option, and
Money Management – Many companies claim to help but industry repeat rates (20% or higher) show otherwise.
Debt situations are extremely complicated. Even the smallest detail could make one option a very bad choice. We recommend starting with the least invasive option and then working your way to the more severe options. Exploring debt consolidation or credit counseling and ridding yourself of your credit card & other debts isn't impossible.
At a certain point, you will want to consult with a professional. If you are missing payments or close to missing payments that is now. I wrote an article about the 5 Steps To Proper Debt Restructuring which I highly recommend reading if you are struggling.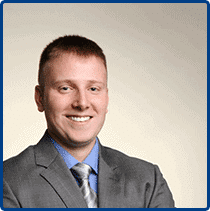 This article was written by David Moffatt, a Debt Relief Expert. He has helped assist in creating plans that have helped save Nova Scotia residents over $30 million dollars of consumer and tax debt since 2015. We believe that no consumer should have to struggle with the stress of overwhelming debt. Our debt restructuring strategies can help you cut your debt by up to 80%.
If you are struggling with debt please reach out. It hurts to continue to suffer financially. Halifax Debt Freedom services Halifax, Dartmouth, Bedford, Sackville the entirety of HRM, and all of Nova Scotia.