Debt Settlement: Myths and Facts?!

We receive many inquiries about debt settlement. We wanted to provide some information about what debt settlement is. What it isn't. And the myths and facts about the process.
Debt settlement or credit settlement is where you, or a debt settlement company, contact your creditors directly and makes arrangements for you to pay less money. This process is also known as an Informal Settlement. An important point to note is that Debt Settlement is a term often used to mean the same thing with Debt Consolidation or Debt Restructuring. However, debt Consolidation and Debt Restructuring are terms that cover a wide variety of options; Debt settlement being one of them.
DEBT PROBLEMS?
---
Debt can be a symptom of any number of problems and life circumstances. However, it is important to understand that YOU ARE NOT YOUR DEBT.
At Halifax Debt Freedom, we'd love to discuss how we can help you become debt free.
Most settlements result in a 25%-50% reduction in debt. However, every situation is unique. Most people believe the process is where a debt settlement company 'buys' the debt at a reduced amount. The client would then pay the debt reduction firm monthly. This is often not the case as most debt settlement companies would not take the risk of the consumer not paying. This risk is why creditors sometimes want the debt paid in full once they have entered collections. From the creditor's point of view, the risk is much higher as the history of non-payment already exists.
You may have already received some debt settlement letters. They often read something along the lines of 'Save 25% today by paying a lump-sum payment'. These offers are precisely how the settlement process works. But instead of the creditor approaching you, you contact the creditors.
Before getting to the myths and facts of debt settlement, let's cover off a critical question.
Is Debt Settlement a good option for most people?
Answer: Generally not. Remember, I mentioned that most debt settlement firms wouldn't 'buy' your debt and take payments. The reason is that they want a lump-sum. And generally to the tune of 50-75% of the original debt load BEFORE they begin negotiating with your creditors. For your creditors to accept any settlement offer, you usually need to be in arrears with your creditors. These arrears usually means that you are struggling financially and couldn't come up with the funds to settle the debts. An interesting fact is that out of every 100-150 people we see we might see 1 or 2 consumers who would benefit from an informal settlement to their creditors.
Now on to the Myths and Facts.
Myth: It can't be legal
Debt Settlement is 100% legal, depending on how you do it. There are no Canadian laws, as far as we are aware, that prohibit a consumer from contacting and negotiating with a creditor for their debt load. Do remember though; we are not lawyers. However, debt settlement firms, depending on the province may have to be provincially licensed. This licensing requirement is most likely because there were several companies not delivering on their debt settlement promises. We are just speculating.
A Side note – This is why it is essential to work with a debt consolidation company who has a long track history of assisting clients.
Myth: Debt Settlement can cut my debt drastically
While sometimes true, this isn't the norm. The average debt reduction is in the range of 25-50%, and that is when working with a professional. Although that may seem like a high reduction, please remember my point about whether debt settlement is a good option. Often people considering this process have significantly better options available to them. Because of other options, pays to work with a debt professional to ensure you are selecting the right debt consolidation option for your situation.
Fact: The process can take a very long time
The debt settlement process can take an extreme amount of time, depending on several factors. Some factors include which creditors you owe, amounts owed, age of accounts, their collection status and much more. Simply finding the appropriate contact details to reach the proper department who would entertain an informal settlement will be extremely difficult. You also have to continue to deal with collection agencies. Remember – they are trained to make you pay your debt and as humans, we generally want to pay! This problem is a bad combo for the consumer. It can easily take several weeks per creditor to come to an arrangement and make payment.
Fact: You can still be sued
You receive no protection from creditors while negotiating with them. No matter if you are halfway done negotiating with your creditors, one of your remaining creditors could obtain a garnishment against you. A garnishment often results in a seizure of 30% of gross wages, after you pay CPP and EI. This wage loss would most definitely be devastating even for the most financially savvy consumers. The only debt consolidation options that protect you from your creditors are a Bankruptcy and a Consumer proposal. Stay tuned for a future dedicated article on these two topics.
Conclusion about debt settlement
To conclude, it is vital that you carefully weigh your options. Debt settlement is a very niche debt consolidation option that can work, but there are usually better options. It is very easy to make a mistake that can cost you thousands of dollars. Contact a debt professional if you are remotely unsure of which options suits you best. Of course, we would like to be your trusted resource. If you want to inquire, please visit our Become Debt Free page. At the consultation, you will learn all of your options.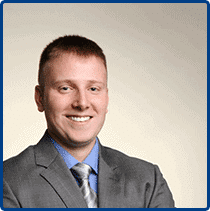 This article was written by David Moffatt, a Debt Relief Expert. He has helped assist in creating plans that have helped save Nova Scotia residents over $30 million dollars of consumer and tax debt since 2015. We believe that no consumer should have to struggle with the stress of overwhelming debt. Our debt restructuring strategies can help you cut your debt by up to 80%.
If you are struggling with debt please reach out. It hurts to continue to suffer financially. Halifax Debt Freedom services Halifax, Dartmouth, Bedford, Sackville the entirety of HRM, and all of Nova Scotia.