How Does 4 Pillars Work?
No matter that we have been in the industry for 15+ years, have 1000+ positive testimonials across the internet, primarily Trustpilot we still get asked: How does 4 Pillars work? Simply put…
4 Pillars works by assisting you in understanding your options, outlining a plan, and helping you in implementing that plan. We are Nova Scotia's and Halifax's only restructuring firm that works exclusively for the debtor and are not tied to creditors in any way shape or form. Our goal is to ensure that our clients obtain the best possible outcome in whatever restructuring path they ultimately choose to take.
In Halifax 4 Pillars assists in restructuring several million dollars of debt each year. You can see that we help many local consumers change their lives for the future. Our process involves 3 steps:
How does 4 Pillars work – Youtube Video
Step 1 – Creating a plan
There is no one-size-fits-all debt consolidation solution. The way 4 Pillars works is first by identifying the unique needs and causes of your situation. Only then can we help you in identifying the appropriate strategic plan to solve your situation. This step is done in two phases. Phase 1 is an intro phone call with a member of our team. They will identify your situation with a series of questions, answer any preliminary questions you may have, and book you in with one of our Debt Relief Specialists. The second phase is a free consultation where you will meet face-to-face with your Debt Relief Specialist to review your situation in debt.
At this appointment, you will learn every option that exists in the marketplace to consolidate your debt. Your Debt Relief Specialist will assist you in identifying which option best suits your specific scenarios. Everything from income, assets, long-term goals and short-term problems all go into understanding which is your best route.
Step 2 – Consolidation of your debt
Our role is to represent you, and structure a new affordable payment plan to deal with your debt, either through a comprehensive budgeting program, helping source reasonable finance options that make sense for you, or if required assisting you in filing a consumer proposal or bankruptcy with a Licensed Insolvency Trustee.  If carefully structured with your best interests in mind, a proposal to creditors will usually repay a portion of what you owe, often eliminating up to 80 percent of your debt. We believe it to be imperative that you obtain your own representation in any major financial decision. 4 Pillars identified back in 2002 that nearly every debt solutions company that exists in Canada (and even more so in Halifax and Nova Scotia) is paid either directly or indirectly from creditors. This is a major conflict of interest that 4 Pillars avoids entirely.
Step 3 – Credit Rebuilding & Financial Literacy
Less than 3% of our clients fail out of their debt restructuring programs and coincidentally less than 3% of our clients ever find themselves in a severe financial struggle again. The reason behind this has to do with our comprehensive credit rebuilding and financial literacy programs. Designed with a long-term vision in mind, we will walk you through how to identify areas of your financial life that require improvement. We will also assist you in rebuilding your credit. The importance of credit is undeniable in today's world but we want to rebuild it in a safe, effective manner.
Clients For Life
Our clients are clients for life. No matter when they restructured their debt originally they are always welcome to touch base. Unlike lawyers, we do not charge by the hour. We welcome the opportunity to reconnect with our clients after they have completed our program. Our average Halifax client works with us for anywhere from 2-3 years after they have gone through their debt consolidation process.
Now that you understand how 4 Pillars works, we welcome the opportunity to connect with you. Let us help you solve your financial difficulties.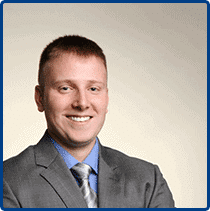 This article was written by David Moffatt. A Senior Debt Relief Specialist with 4 Pillars Halifax. 4 Pillars has assisted in creating plans that have saved Canadians over $1 Billion dollars of consumer and tax debt since 2002. We believe that no consumer should have to struggle with the stress of overwhelming debt. Our debt restructuring plans can help you cut your debt by up to 80 %. Less than 3% of our clients ever getting into deep financial difficulty again. If you are struggling with debt please reach out. It hurts to continue to suffer financially.