Every client I have ever dealt with who held a security clearance has asked themselves 'Will Debt Consolidation Affect My Security Clearance?'.
This question is asked by our clients that mainly work for the government. While we cannot answer this question with 100% certainty, we can answer it based upon having assisted several government employees consolidate their debts.
Based on our client's experience the answer is no. Debt consolidation will not affect your security clearance. Our clients have informed us that their security clearance department brought it up to them when renewing their security clearances or applying for a new security clearance. However, no one had any real issues.

DEBT PROBLEMS?
---
Debt can be a symptom of any number of problems and life circumstances. However, it is important to understand that YOU ARE NOT YOUR DEBT.
At Halifax Debt Freedom, we'd love to discuss how we can help you become debt free.
In saying this, our recommendation to our clients is always to check with the department that handles their security clearances.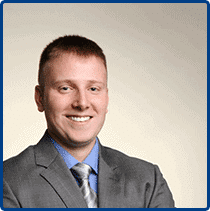 This article was written by David Moffatt. A Senior Debt Relief Specialist with 4 Pillars Halifax. 4 Pillars has assisted in creating plans that have helped save Canadians over $1 Billion dollars of consumer and tax debt since 2002. We believe that no consumer should have to struggle with the stress of overwhelming debt. Our debt restructuring plans can help you cut your debt by up to 80% with less than 3% of our clients ever getting into deep financial difficulties again. If you are struggling with debt please reach out. It hurts to continue to suffer financially.
4 Pillars Halifax services Halifax, Dartmouth, Bedford, Sackville and the entirety of HRM.