Trusted by Canadians coast to coast
4 Pillars Consulting Group is one of Canada's largest Debt Restructuring and Financial Rehabilitation companies and has assisted in the successful restructuring of over 1 billion dollars of consumer debt throughout Canada. Our clients have been able to eliminate up to 80 percent of their debt. We help our clients obtain the lowest possible repayment, helping them show restitution to creditors and prevent claims of bankruptcy.
4 Pillars acts on behalf of the debtor, not the creditor and focuses on financial rehabilitation and education as well as helping find solutions. We are one of the only companies in the industry with this approach to debt elimination and financial restructuring, resulting in services that put debtors back on track with rebuilding credit and effectively managing their finances.
We are members of the Better Business Bureau with an A+ rating and proudly serve our local community whenever we can.
The 4 Pillars Halifax Team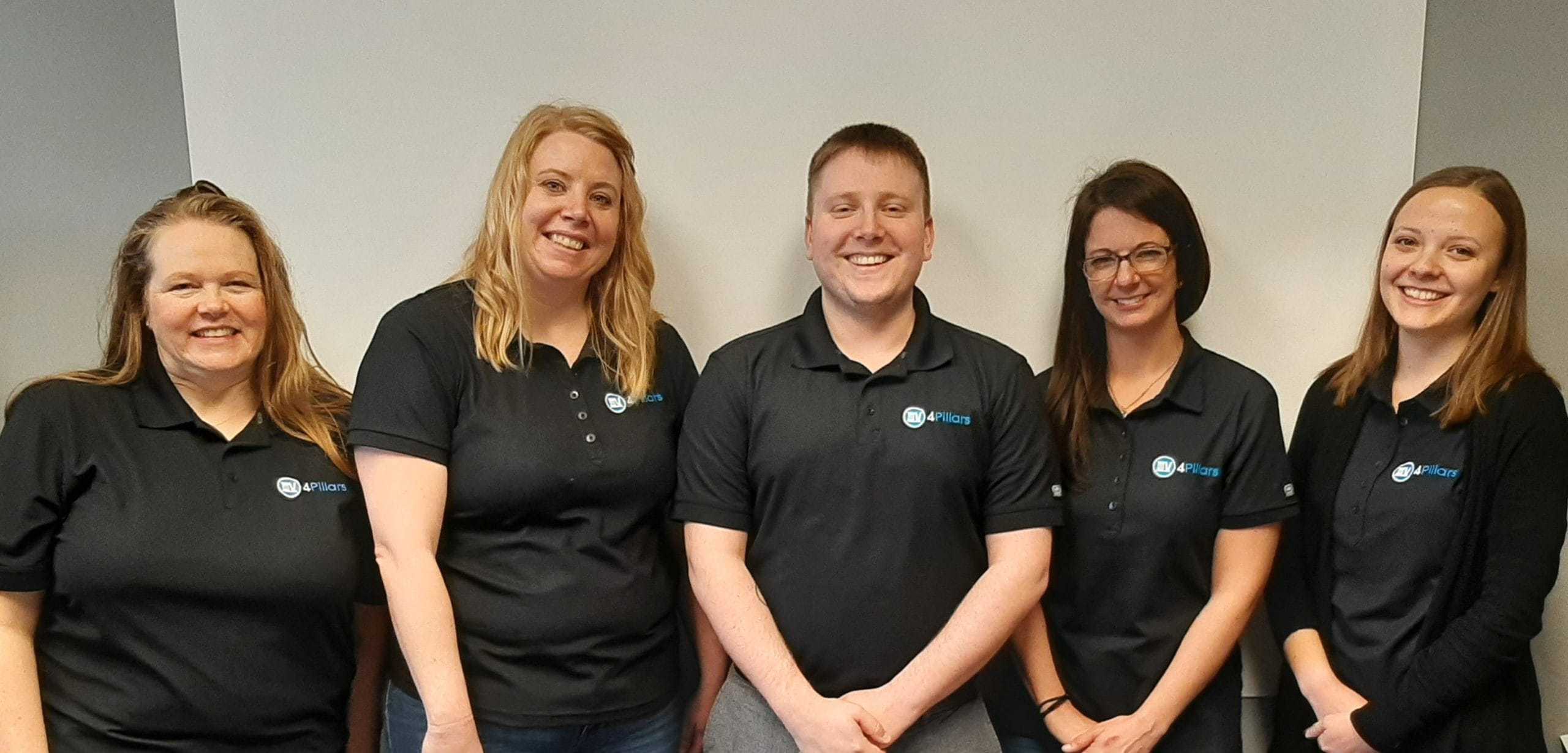 David Moffatt opened the 4 Pillars Halifax office in 2015 and is the Director and Senior Debt Relief Specialist. After serving 7 years in the Canadian Armed Forces David chose to leave the military and begin his journey with 4 Pillars. Since joining 4 Pillars he has successfully assisted in restructuring over $20,000,000 of consumer, small business, and tax debt which has impacted the lives of thousands people. With this expertise he is confident that no matter the situation he can certainly assist in finding the solution.
With the support of his team he ensures that all clients receive the compassion, commitment, and dedication that they deserve.
He is also the author of Behaviour Before Math – a book about the fundamentals of personal finance.

Kristy is a Debt Relief Specialist with 4 Pillars. She assists clients in understanding and implementing their options. She came to 4 Pillars after working at another insolvency firm for 9 years. Her favourite part of her job is helping clients, who are often at their lowest of lows, obtain the best possible outcome for their debt situation. She is an avid softball player and when she isn't working or at the field she is often found hanging out with her 12 year old son.
Susie is a Debt Relief Specialist with 4 Pillars. She assists clients in understanding and implementing their options. Like Kristy, she has nearly a decade of insolvency expierence. Her knowledge and know how has proven to be a valuable asset to our 4 Pillars team. She loves helping people with their financial struggles and takes pride in her work. During her spare time she enjoys photography and spending time with her two children.
Kerri handles all of the debt restructuring inquiries we receive. She is often the first contact most people have and has become a crucial member of the team. Whether you are looking for general information or to book an appointment, Kerri can help! Being a military spouse she understands the need for support in difficult situations. She loves helping people move forward from their debt and assisting them succeed long-term.
Hayley is the newest member of 4 Pillars Halifax and has become an integral part of the team. She assists with inquiries as well as performs other administrative tasks to ensure everything runs smoothly. She recently moved from Ontario to Nova Scotia because of her love of the ocean.