Halifax Debt Freedom, powered by Powell Associates Ltd, is one of Nova Scotia's Debt Restructuring and Financial Rehabilitation companies and has assisted in the successful restructuring of millions of dollars in consumer and tax debt for consumers. Our clients have been able to eliminate up to 80 percent of their debt. We help consumers obtain the debt relief they need, helping them show restitution to creditors and prevent claims of bankruptcy.
We are located in the Burnside Park, in Dartmouth but service all of Nova Scotia.
We offer Phone, Video, and in-person appointments for consumers in need.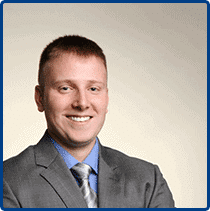 David Moffatt entered the debt industry in 2015. After serving 7 years in the Canadian Armed Forces David chose to leave the military and begin his journey with one of Canada's largest debt restructuring & financial rehabilitation companies. He and his team have successfully assisted in restructuring over ~$40,000,000 of consumer, small business, and tax debt which has impacted the lives of thousands people. With this expertise he is confident that no matter the situation he can certainly assist in finding the solution.
With the support of his team he ensures that all consumers receive the compassion, commitment, and dedication that they deserve. He is the current Debt Solutions Manager at Powell Associates Ltd.
He is also the author of Behaviour Before Math – a book about the fundamentals of personal finance.