3 Signs You Need Debt Consolidation
Debt can be overwhelming, but there are many resources available.
The good news is that you have options. Debt consolidation may sound like an easy way out of your debt problems, but it can come with a price for some people.
Debt consolidation is sometimes needed if you've been turned down for credit or need to rebuild your credit score after bankruptcy or other financial struggles. You should also consider debt consolidation if your current loan rates are too high and you could potentially lower them by consolidating multiple debts into one monthly payment. There are pros and cons to this approach so make sure to do the math first before starting the process!
Let's explore these areas further.
You have multiple debts and want a single monthly payment
Juggling multiple bills and payments every month can be very stressful and overwhelming. It can be hard to keep track of what you owe and when your payments are due. Having a single monthly payment would make it much easier to manage your debts and would reduce the amount of stress you feel every month.
In today's society, it feels as if everyone has an endless list of things they must pay for each month, which is only made worse by the fact that money doesn't seem to grow on trees. Bills can pile up quickly, and before you know it, your bills are stacking up like a house of cards. Having multiple debts makes for some very long workdays as you attempt to pay off all of your bills on time each month. Unfortunately, there isn't always enough money left over at the end of the month to pay down all of your debts. If you're struggling with managing multiple bills and payments, debt consolidation may be an option for you.
You've been turned down for credit and need a way to rebuild your credit score
Debt consolidation may be a great option that you can explore if you have been turned down for credit and need a way to rebuild your credit score. Debt consolidation can help you save on interest rates, because it puts all your debt in one place. As a result, you'll only have one bill to make each month. You'll also save money because you won't have to pay high interest rates to several different lenders.
Typically, if you have experienced being turned down for credit your debt consolidation options do become limited. However, that doesn't mean bankruptcy is your only option. A formal consumer proposal may be the perfect option if you want to reduce your debt. Formal consumer proposals are designed to help those who have typically been turned down for credit due to their financial struggles. The proposal helps them reduce their debt and give them a chance to start rebuilding their credit score, again.
Your current loan rates are too high and you could lower them by consolidating
Debt consolidation is a good choice for those that have high interest rates on loans. Different debt consolidation options can reduce or completely eliminate interest. Debt consolidation includes the merging or combining of all your debts into one payment arrangement. This could be in the form of a consolidation loan or through a formal option like a consumer proposal or bankruptcy. Debt consolidation typically leads to substantial savings on interest over time as a common trend of consolidating is a reduction of interest. This can save you hundreds of dollars each year, which can be used to pay off other debts that might still have higher interest rates, or saved for unforeseen future expenses.
If you're not sure which debt consolidation program would work best for you don't hesitate to reach out to us. We'd love to help you on your debt consolidation journey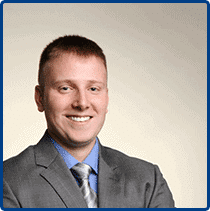 This article was written by David Moffatt. A Debt Relief Expert. He has helped assist in creating plans that have helped save Nova Scotia residents over $30 million dollars of consumer and tax debt since 2015. We believe that no consumer should have to struggle with the stress of overwhelming debt. Our debt restructuring strategies can help you cut your debt by up to 80%.
If you are struggling with debt please reach out. It hurts to continue to suffer financially. Halifax Debt Freedom services Halifax, Dartmouth, Bedford, Sackville the entirety of HRM, and all of Nova Scotia.