Bankruptcy Specialist: Choose Wisely
It is hard enough navigating the traditional banking system let alone bankruptcy. RRSPs, RESPs, TFSAs, Whole Life, Universal Life, Term Life, Seg Funds, Non-Registered, Registered accounts. It all becomes extremely confusing. When you talk about bankruptcy you have equally complex terms like exempt assets, non-discretionary expenses, hypothetical bankruptcy value, proven claims, dividends, etc. Although these are good terms to understand, they can be completely overwhelming. Working with an experienced Bankruptcy Specialist in your corner can make or break your success.
We would love to be your Bankruptcy Specialist and assist you. However, we understand that we are not the perfect fit for everyone. We hope this list helps you understand what to look for when finding your professional!

DEBT PROBLEMS?
---
Debt can be a symptom of any number of problems and life circumstances. However, it is important to understand that YOU ARE NOT YOUR DEBT.
At Halifax Debt Freedom, we'd love to discuss how we can help you become debt free.
Top 4 things to look for when picking your Bankruptcy Specialist
Working for you, and only you.
By far the most important thing you need to look for is someone that works for you and only you. The insolvency industry is extremely complex. Knowing who works for who is very difficult. We suggest that you ask the hard questions. When you interview your specialist, ask them who they work for. If they say they work for your creditors, or if they say they work for you and your creditors you should consider getting a second opinion. As with any major choice you need someone in your corner. in our view it is impossible to work for both the debtor and creditor.
People know this for realtors, mortgage brokers, and lawyers. But for whatever reason, this hasn't translated to the debt world yet.
Empathy – The key trait.
You really want to work with someone who is empathic to your situation. Your situation has most likely been caused by more than just 'being bad with money'. Separations, health issues, and job loss are a few of the key reasons why people get into difficulties. You need to be comfortable with the person you are in front of. Knowing they understand your situation is critical.
There is nothing worse than going into a meeting where you feel like you are under attack for your decisions.
Experienced and Knowledgable
Empathy is great but if the bankruptcy specialist you are meeting with doesn't have the technical skill to assist you then you are out of luck. The Bankruptcy and Insolvency Act is 300+ pages and is very hard to read. Pair that with the fact that most debt professionals interpret the bankruptcy and insolvency act differently. You can imagine how things become confusing. Don't be afraid to ask your chosen professional how many people they have assisted. And don't take their word for it – ask for verifiable reviews and testimonials. Email and printed reviews don't count. Trust independent review sites – Google, Facebook, Trustpilot – Better yet – Youtube.
Stability
We've had clients approach us because they began working with another firm who no longer exists. Either because they sold or simply went out of business. This is simply a shame. Working with a company that has been around for years and is growing is very important. The last thing you want is the company to disappear overnight.
Its also important the limitations of what a Bankruptcy Specialist can do, only a Licensed Insolvency Trustee can file a Bankruptcy but this doesn't mean you can not obtain your own advocate to look after your interests and help remove the conflict they face.
Use this list to effortlessly choose your Bankruptcy Specialist
We wish you the best when choosing who to work with. Of course, we would love for it to be us. Our mandate is to only work for the consumer, never the creditors. We truly care about our clients, and they care about us as you can see here and here. If you decide to pursue another option we are always available for a second opinion.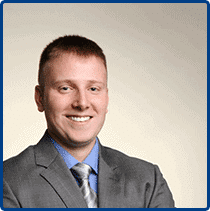 This article was written by David Moffatt, a Debt Relief Expert. He has helped assist in creating plans that have helped save Nova Scotia residents over $30 million dollars of consumer and tax debt since 2015. We believe that no consumer should have to struggle with the stress of overwhelming debt. Our debt restructuring strategies can help you cut your debt by up to 80%.
If you are struggling with debt please reach out. It hurts to continue to suffer financially. Halifax Debt Freedom services Halifax, Dartmouth, Bedford, Sackville the entirety of HRM, and all of Nova Scotia.