Expecting a child can be one of the most exciting times of our lives. It can also be one of the most stressful. By far the biggest concern for most people is the financial strain. How will you afford this little bundle of joy? Unfortunately, a new addition to the family can also add debt. This case study details how 4 Pillars can help with such a situation.
Background
The young couple featured in this case study had both started out with small amounts of individual debt. When they found out they were pregnant, they decided to take out a consolidation loan to cover their smaller debts. Consolidation loans often have lower interest rates than other types of debt, like credit cards, and simplifies payment as there is only one loan to pay. They were among the 51% of Canadians who don't have a budget. Studies show that Canadians without a budget are more likely to spend more than their monthly income and need to borrow money to pay for day-to-day expenses.

DEBT PROBLEMS?
---
Debt can be a symptom of any number of problems and life circumstances. However, it is important to understand that YOU ARE NOT YOUR DEBT.
At 4 Pillars Halifax, we'd love to discuss how we can help you become debt free.
This is exactly what happened – the cards that had been paid off by the consolidation loan started collecting a balance again. They were already overspending before the baby, but now their expenses shot through the roof. It didn't take long to max out their credit cards again and start falling behind in things like their cell phone bills. When they were brave enough to open some statements, they calculated that they were $35,000 in debt. They were shocked that they could have gotten so far into debt without realizing it.
They did a Google search for debt relief options in Nova Scotia and were impressed by the reviews at 4 Pillars Halifax. They decided to give us a call and book a free consultation.
The Plan
With their newborn in tow, they attended their initial meeting at our office. In analyzing their budget with their consultant, they realized that with their current expenses, they may only be able to afford $250-300/month in debt repayment in order to comfortably afford their living expenses. Each of their creditors were asking for near that amount each, and there were five of them.
The moment of panic was quickly relieved by finding out that there is a way to reduce the total debt load without as many of the negatives of bankruptcy – a consumer proposal. A consumer proposal, filed and administered by a Licensed Insolvency Trustee, offers their creditors a fraction of the principal with no interest, making a more affordable monthly payment. It is an agreement between the client and their creditors, so there is a chance that it could be rejected. Luckily, a proposal structured by 4 Pillars is almost never rejected.
Results
Their proposal was accepted by their creditors to pay back $10,500. The monthly payment was structured to be $175/month for 60 months, leaving them with a little extra wiggle room in their monthly cash flow. They had poor credit before filing, but 4 Pillars was able to provide the tools and advice they needed to rebuild their credit even during their proposal. They were even able to start setting aside a small amount each month in an RESP for their little one. Instead of stressing about how they were going to pay for things, they could relax and enjoy their newest family member knowing they had a plan in motion.
Conclusion
Finances are a huge part of family planning. We all want the best for our kids and will often overspend for them (usually more than ourselves!). Don't let debt dampen your excitement of a new baby – call 4 Pillars to see how we can help.
Our process first starts with a free consultation to understand your options. To schedule one, please fill out the form below and someone will be in touch as soon as possible.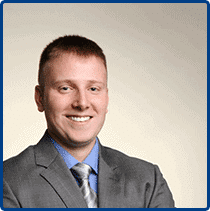 This article was written by David Moffatt. A Senior Debt
Relief Specialist with 4 Pillars Halifax. 4 Pillars has assisted in creating plans that have helped save Canadians over $1 Billion dollars of consumer and tax debt since 2002. We believe that no consumer should have to struggle with the stress of overwhelming debt. Our debt restructuring plans can help you cut your debt by up to 80% with less than 3% of our clients ever getting into deep financial difficulties again. If you are struggling with debt please reach out. It hurts to continue to suffer financially.
4 Pillars Debt Consolidation Halifax services, Dartmouth, Bedford, Sackville and the entirety of HRM.