Bankruptcy can be complicating, we know. We have written several topics on bankruptcy. An ultimate guide to bankruptcy, an article on how student loans work with bankruptcy, and an article on filing bankruptcy in nova scotia, just to name a few. We recommend reading those first as they will cover off many of the main questions you may have about bankruptcy. Today, however, we are going to be covering off an extensive Bankruptcy Frequently Asked Questions list.
This list was last updated on 14 July 2021 and will continue to be added as new questions pop up.
If you have a question that we haven't covered here please leave it in the comments below. I will personally answer the questions and potentially include them in this list!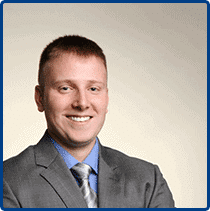 This article was written by David Moffatt. A Senior Debt Relief Specialist with 4 Pillars Halifax. 4 Pillars has assisted in creating plans that have helped save Canadians over $1 Billion dollars of consumer and tax debt since 2002. We believe that no consumer should have to struggle with the stress of overwhelming debt. Our debt restructuring strategies can help you cut your debt by up to 80% with less than 3% of our clients ever getting into deep financial difficulties again.
We are proud members of the Canadian Debtors Association. We work for you, not your creditors.
If you are struggling with debt please reach out. It hurts to continue to suffer financially. 4 Pillars Halifax services Halifax, Dartmouth, Bedford, Sackville and the entirety of HRM.