Credit Debt Relief – Available Options And Ramifications
The total amount of consumer debt carried by Canadians has now ballooned to $2.1 trillion. Although a large part of that is made up of mortgages, credit cards and other types of unsecured debts also form a significant percentage of the total debt. Keeping that in mind, it is not unlikely to imagine that some people may struggle to make payments, and may need credit debt relief services in Halifax to get out of debt.
If you are one of those people, then you have access to multiple debt relief options. Of course, bankruptcy is one of them. However, it has long-term ramifications for your credit score. Considering the fact that credit scores are the first thing that creditors look at before issuing you a loan, bankruptcy is not an option many people wish to pursue.
Thankfully, there are multiple ways for you to settle your debts. Here, we explore some of those options and guide you on how you can get out of debt without going bankrupt.
What is Debt Relief
Debt relief is when creditors allow the debtor to repay their loans in a manner that could prevent bankruptcy. Creditors opt for this option because they have a better chance of recovering some of the unsecured debt that they loaned out. In the case of bankruptcy, they may have to settle for a small payment or a lump sum which is quite less than the value of the loan.
Usually, debt relief is provided in three major ways:
Creditors allow the debtor to come up with a debt repayment plan and make the payments over a longer period.

The interest rate on the loan is reduced. This is usually done through debt consolidation.

The amount of money to be paid is reduced, usually through a consumer proposal. 
However, these options are not free money and can have adverse effects on your credit report.
All three of the aforementioned ways are some form of debt relief, where you use a debt management plan to eventually pay off your loans. Before we look at debt settlement and other ways to seek debt relief, let's take a look at when you should start considering alternative ways to relieve your debt.
Using a Credit Counsellor
If you're in debt, help from a credit counsellor is the first step most Canadians look for when trying to improve their situation. If you've done any sort of research, you are probably in the same boat.
Accessing a credit counsellor in Canada is not that difficult. While you can hire a credit counselling agency, they may charge high fees for their services. Most are non-profit credit counselling agencies that can help you set up a debt management program. These credit counsellors might offer free advice but usually, charge fees for their service.
Credit Counselling can be one of the most expensive debt help options that exist, so it is important to review all options available.
Knowing When to Seek Debt Relief
Remember that while credit counselling can help you come up with debt solutions, your first question should be whether it is time to seek debt relief yet. It may be possible for you to pay back your creditors through better money management instead (i.e. selling off assets, reducing expenses, or coming up with a better budget). However, if it is simply impossible for you to make your monthly payments, then debt relief is your only option.
Remember that when you first meet your counsellor, you must disclose not only the volume of your debt but also its nature. Certain loans (e.g. student loans) are extremely difficult, if not impossible, to write off or reduce depending on the situation, whereas others such as credit card debt can be settled without much hassle.
A Note on Credit Card Debt
While we are on the subject of credit cards, keep in mind that wiping off credit card debt should be your first priority. Dealing with debt of any kind is important, but credit card debt takes the cake when it comes to securing your financial future. Credit card companies can charge exorbitant interest rates on unpaid credit card bills and the interest rate increases as you fail to make payments.
If you plan to make use of debt settlement companies, make sure that they reduce the monthly payment on your credit card before anything else. The only caveat to this is if you have other unsecured debts at an even higher interest rate than your credit card.
Ways to Seek Credit Debt Relief
Choosing the right debt relief option for yourself can be tricky. As such, it is usually a good idea to opt for a debt relief company. That company can appoint their own credit counsellor or debt advisor that could analyze your total unsecured debt, calculate the total amount you owe, your available resources, and how you make money. Then, they can suggest the right financial plan that allows you to pay back your loans.
Just remember that none of these companies will work for free. Yes, you can find a counsellor to provide you with basic guidance on paying off your debts or reducing expenses, but any company that can reduce your debt will require you to pay fees. Make sure that you select an agency that is capable but still within your budget.
So, before you believe bankruptcy is your only option and you look to you sign the bankruptcy forms, Here are the major debt relief options available to you:
Debt Consolidation
Debt consolidation is a process that allows you to pay off all your loans and replace them with a single loan at a lower rate. Debt consolidation is great for your credit score, as you will still be paying off the entire debt.
However, you will no longer have to worry about collection calls and huge monthly payments. Instead, you have one monthly payment with a payment plan that is designed specifically for you. You choose a company that pays off all your creditors and then writes you a new loan. Just make sure that you get an interest rate that you can easily manage to pay. If it seems like you will still have to pay too much money on the new loan, then you may have to resort to a consumer proposal instead of debt consolidation.
Formal Debt Settlement
In Canada, debt settlement takes place through a consumer proposal. If there is simply no way for you to pay your debt and you are looking at a bankruptcy with the liquidation of your assets (known as Chapter 7 in the US), then a consumer proposal is the best way to alleviate some of your debts. A proposal is filed through a licensed insolvency trustee. The trustee acts as a referee between you and your creditors and are paid based on how much you repay to your creditors.
During a consumer proposal, you will negotiate with your creditors and reduce your debts. Creditors will usually play along as they will stand to get less of their money back in the event of a bankruptcy.
During a consumer proposal, it is possible for your debts to decrease, and the interest rate to be eliminated to be in line with your budget.
Informal Debt Settlement
Informal debt settlement is similar to a consumer proposal in many regards. However, you yourself are responsible for directly contacting and negotiating your debts with your creditors. You must be honest about your financial situation and let them know that you cannot pay back the money owed.
However, this is a process that requires significant efforts and is quite difficult for the average consumer and thus should only be undertaken after speaking with a professional.
Bankruptcy
Typically, bankruptcy acts as a last resort for debt settlement. This may seem like an enticing option when you have a lot of debt. However, it can lead to less financial freedom for years afterward. Your credit score will take a massive hit, and you may have to sell off a lot of assets to make payments to creditors.
That said, bankruptcy is the easiest way to be debt-free. If you think the ramifications are worth it, then declaring bankruptcy is the most hassle-free method of achieving financial security once again. We recommend consulting a professional before making this decision.
Things to Remember During Debt Settlement
Debt relief programs are extensive and complicated. There are literally hundreds of mistakes that consumers make when paying off their debts, and this leads to a lot of financial trouble down the road. Here are a few tips to remember when consulting and making decisions regarding your debt.
Borrowing against your house is almost always a bad idea. If you are having trouble making your payments right now, an additional mortgage will only compound your problems.

Make sure that the length of your program is in tune with your financial goals. You do not want to put off your retirement because you are settling your debts.

It is best to be prudent with your financial decisions in general. This can help you avoid debt in the long run. Consumer debt, which is debt used to purchase goods for household or individual consumption, should especially be avoided.
Conclusion
Being unable to pay your debt is by far the most devastating feeling when it comes to your personal finances. Many people in Canada believe that bankruptcy is their only option. While defaulting on your obligations does lead to a lot of debt being forgiven, it is not the only way to ease the burden on your bank account. No matter how much debt you have, you should seek professional advice if you are struggling.
This guide has outlined a few ways through which you can acquire debt relief. None of them are necessarily better than the other. The one most suited to you will depend on your financial goals and ability to make payments. As such, it is best to choose a debt relief agency that can analyze the state of your finances and recommend a viable debt relief program.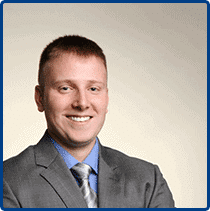 This article was written by David Moffatt, a Debt Relief Expert. He has helped assist in creating plans that have helped save Nova Scotia residents over $30 million dollars of consumer and tax debt since 2015. We believe that no consumer should have to struggle with the stress of overwhelming debt. Our debt restructuring strategies can help you cut your debt by up to 80%.
If you are struggling with debt please reach out. It hurts to continue to suffer financially. Halifax Debt Freedom services Halifax, Dartmouth, Bedford, Sackville the entirety of HRM, and all of Nova Scotia.