Debt Services – We Can Help Solve Your Debts
Are you looking to explore the various debt services like debt management, debt settlement, and other debt solution plans? We can help. Whether you are looking for one affordable monthly payment, are struggling with unsecured debt such as credit card debt, or are simply trying to discover the fastest way to become debt-free. We can help solve your debts by assisting you in exploring all of your options.
DEBT PROBLEMS?
---
Debt can be a symptom of any number of problems and life circumstances. However, it is important to understand that YOU ARE NOT YOUR DEBT.
At Halifax Debt Freedom, we'd love to discuss how we can help you become debt free.
Why is debt management important?
Managing your debt is crucial to a healthy financial future. Unfortunately, life often gets in the way of that and pushes people over the edge financially. Worry not. There is always a solution to every debt situation out there.
While options like debt management plans and a debt settlement program are widely popular, they are not necessarily the most effective debt solution process that exists. There are many options outside of a debt management plan that can help you become debt-free in a much faster period than these programs would.
Is debt management a good option for unsecured debt?
Of course, managing your debt is always a good option when dealing with any debt, unsecured or not. However, if you intend to specifically learn whether or not a debt management plan (A specific form of debt solution) is the most effective for you or not, then here is your answer.
When compared to other options, a debt management plan is often much more expensive. Because of this, we estimate that the failure rate is incredibly high.
What is an example of debt management?
Examples of debt management can include the implementation of many different programs, including:
A debt management plan – offered by a credit counseling agency,
A consumer proposal, or bankruptcy,
An informal proposal,
A proper budgeting program, and
A debt consolidation loan.
Depending on the circumstances, it can be as simple as developing a sound and proper budget or going as severe as a bankruptcy. Put simply, any plan of action put in place to reduce and/or get a handle on existing debt can be a sound debt management program.
What does a debt manager do?
A debt manager will typically help assist in implementing a debt management program. This can include any of the above items. In addition, they will typically assist you in understanding all traditional methods like budgeting and debt consolidation loans to options that can help reduce interest and/or principal amounts owing like a debt management plan, a consumer proposal, or bankruptcy.
A debt management program should not be confused with a debt management plan, a specific form of restructuring. Debt management plans are offered through a credit counselling agency where you work with a credit counsellor. While these debt management plans offer single monthly payments, they can be one of the most expensive debt relief options.
What does a debt management program do?
A debt management program is designed to help layout an easy-to-follow plan to help get you out of debt. Any good plan will focus on financial literacy and education, an explanation of all debt options available, and a focus on credit rehabilitation, including education on how to read your credit report.
A debt management program usually aims to consolidate your monthly payments into an affordable, single, monthly payment.
Are debt management programs worth it?
Implementing a debt management program can be the best financial move you can make, depending on your situation. If you have been struggling to become debt-free and are frustrated seeing your credit score be constantly low and your credit report riddled with outstanding and high-balance unsecured debts, you should certainly look into one.
How much does debt management cost?
The cost of debt management really depends on your individual financial situation, the complexity of your situation, the types of debt you have, and the debt relief option you decide to pursue. Some options require you to pay them a monthly payment for the duration of your program, such as a credit counselling debt management plan.
Other options such as consumer proposals or bankruptcy, administered by a licensed insolvency trustee, have a tariff set by the federal government.
In all instances, it is usually recommended to obtain your own representation when looking at any debt repayment program. Most debt solutions providers, including a licensed insolvency trustee and credit counsellor, work indirectly or directly for creditors.
Without proper representation, you can end up with a monthly payment that far exceeds your monthly budget and can hinder your journey to a debt-free life. Therefore, we recommend you speak with an unbiased debt consolidation expert.
Despite popular belief, there are no free debt relief programs or any 'free' government program. This includes the notion that there are free credit counselling agencies. Unfortunately, this has been pushed into the marketplace by the misconception that non-profit means that a credit counselling service bears no cost to the consumer.
Can I do a debt management plan myself?
If you are looking to pursue a debt management plan (DMP) offered through a credit counsellor, then the answer is no.
However, debt management can include many of the options we have discussed in this article. Furthermore, many of them can be thoroughly designed and implemented by you without the help of a professional.
However, we always recommend seeking professional advice before making any decisions.
What is a typical debt management plan?
A typical debt management plan involves consolidating debt that is troubling you into a single monthly payment. You will first speak with a credit counsellor who will outline a payment plan based on your debt.
This typically involves a payment plan between 36-60 months and usually only involves a reduction in interest, not principle. Debt management plans impact your credit score negatively. They also cannot include student loans.
For most consumers, there are options, like the consumer proposal, that are usually far cheaper, can have student loans included (under certain conditions), and allow your credit score to improve at a much faster rate after filing.
How long do debt management plans last?
Debt management plans usually last for 36-60 months.
What is the purpose of a debt management plan?
A credit counselling plan is designed to eliminate interest charges but not the principal amount owing.
What is the best plan to get out of debt?
There are many different options to getting out of debt. The best plan is designed specifically around your individual financial situation. There are many options like credit counselling, consumer proposals, debt settlement, and bankruptcy, to name a few.
Knowing which one works best will depend on your mix of unsecured and secured debts, what creditors you currently owe money to, your goals to re-establish credit, and your household income and expenses, to name a few of the criteria.
What are the negatives of a debt management plan?
The primary negative of a debt management plan (DMP) is that the overall cost is usually much higher than other options, such as a consumer proposal.
The second negative associated with a DMP is the long impact on your credit score. Your score will typically not be 'fixable' until you have fully paid off your DMP.
How long can you be on a debt management plan?
These plans usually last for 36-60 months in duration. However, you can pay them off early if you can save money to get out of debt sooner.
What is a debt settlement plan?
Debt settlement is a specific form of debt restructuring. We recommend reading our other article on debt settlement.
What are the top-rated debt management companies?
We believe we are the best debt management company that exists in the marketplace. This is because we exclusively represent the individual that is struggling in debt.
What are debt management companies?
Debt Solution Companies employ debt experts to help consumers find the best way out of debt.
Are debt management companies a good idea?
They can be depending on the severity of your situation. Thankfully most offer a free debt assessment to determine the best debt relief solution for your situation.
Can you be refused a debt management plan?
Not every credit counselling organization is the same, and not every creditor works with every accredited credit counselling agency. A creditor does not have to accept your plan.
Can you lose your house on a debt management plan?
No, you cannot lose your house when pursuing a DMP.
How can debt be reduced in Nova Scotia?
Many different programs can help reduce and eliminate debt in Nova Scotia. Options include:
A proper budgeting plan,
Strategic selling of assets to pay off debt,
Debt Consolidation Loans,
Credit Counselling,
Consumer proposal, and
Personal Bankruptcy.
The last 4 options will usually allow you to obtain one monthly payment to deal with all of the debts and include a reduction or elimination of the interest rates associated with the unsecured loans.
Is a DMP credit counseling?
Yes, DMP stands for Debt Management Plan. These plans are typically offered through a credit counselor who a credit counselling agency employs.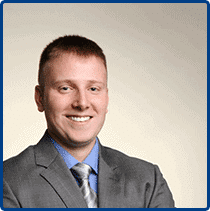 This article was written by David Moffatt, a Debt Relief Expert. He has helped assist in creating plans that have helped save Nova Scotia residents over $30 million dollars of consumer and tax debt since 2015. We believe that no consumer should have to struggle with the stress of overwhelming debt. Our debt restructuring strategies can help you cut your debt by up to 80%.
If you are struggling with debt please reach out. It hurts to continue to suffer financially. Halifax Debt Freedom services Halifax, Dartmouth, Bedford, Sackville the entirety of HRM, and all of Nova Scotia.