Can I Negotiate A Debt Settlement By Myself?
Most Canadians struggling with debt are very concerned about costs and often wonder if they can implement a Debt Settlement plan by themselves. This is a great question that at face value is simple to understand but when you dive into it is quite complicated.
This article is a series about Debt Settlement. We recommend you start from the beginning. The other articles are linked below:
Part 1 – What is Debt Settlement
Part 2 – How Do Debt Settlement Programs Work?
Part 3 – Can I Negotiate A Debt Settlement By Myself? – You're reading this now
Part 4 – What Is The Cost Of Debt Settlement?
Basics of Debt Settlement
We have written another article that goes into the basics of debt settlement. In a nutshell, the goal of debt settlement is to have a creditor accept less than you owe on a debt to fully settle the debt. For example, your creditor may accept to receive $1,500 as payment in full instead of the $3,000 you actually owe them.
Because this process is simple in theory many people think they can do this themselves. There are a few things to consider before trying to negotiate yourself.
Is this the right debt solution? – Debt Settlement has many pros, but it also has cons. It is not the right solution for everyone. We have seen countless clients who have attempted to settle their own debts without consulting a debt professional and have unfortunately made their situation worse. You really need someone to outline every option. Most people who think debt settlement is the best option would be better served by a consumer proposal or bankruptcy.
Negotiation is hard – Think about it – creditors are trained at collecting as much money from you as possible. Most of us are conditioned to pay our debts as they are due. Because of this it often creates very unfavourable negotiating conditions. A professional Debt Settlement company removes this completely by being a third-party.
Debt Settlement can be complex – It may sound silly but knowing who to call, which department to speak with, what words to use, and how to frame your situation are only a few of the complexities you will encounter when trying to settle your debts. A professional debt settlement firm will often have this down to a science where they can predictably estimate the end-result.
Before You Try To Negotiate a Debt Settlement Yourself
Before attempting to negotiate your own debt settlement, we urge you to consult a debt professional to learn all of your options. Debt Settlement is arguably one of the most risky debt options that exist. This is because of the informal nature of the nature of debt settlement programs. Make sure you are educated on the options.
Debt settlement is only one option to deal with debt. We are one of Canada's largest independent debt restructuring firms and have helped restructure billions in consumer debt since 2002.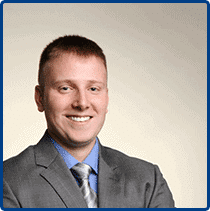 This article was written by David Moffatt. A Senior Debt Relief Specialist with 4 Pillars Halifax. 4 Pillars has assisted in creating plans that have helped save Canadians over $1 Billion dollars of consumer and tax debt since 2002. We believe that no consumer should have to struggle with the stress of overwhelming debt. Our debt restructuring strategies can help you cut your debt by up to 80% with less than 3% of our clients ever getting into deep financial difficulties again.
We are proud members of the Canadian Debtors Association. We work for you, not your creditors.
If you are struggling with debt please reach out. It hurts to continue to suffer financially. 4 Pillars Halifax services Halifax, Dartmouth, Bedford, Sackville and the entirety of HRM.