What is the Cost of Debt Settlement?
Cost is certainly the biggest question that most people have when it comes to any debt relief option, let alone debt settlement. Typically speaking, most people considering this form of debt forgiveness are already struggling financially and are worried that an additional cost would put further strain on their budget. The last thing people want is to try and implement a solution but only be put further behind.
Rest assured – When properly designed by a professional your affordability will be taken into account. The last thing any professional debt restructuring firm wants is for you to fail.
The truth behind debt relief is that there are actually no truly free debt restructuring options. You will always be paying a fee whether it is hidden or not. Who works for free, right? Well, this is true in the debt restructuring world. You have to make sure fees are transparently disclosed.
Let's look at the costs of a debt settlement program. There are two main points of view when considering cost. Where you are now, and what your life would look like if you do not fix your situation and the cost of entering into such a debt settlement program.
This article is a series about Debt Settlement. We recommend you start from the beginning. The other articles are linked below:
Part 1 – What is Debt Settlement
Part 2 – How Do Debt Settlement Programs Work?
Part 3 – Can I Negotiate A Debt Settlement By Myself?
Part 4 – What Is The Cost Of Debt Settlement? – You're reading this now
The Cost of Not Entering into a Debt Settlement Program
The cost of not entering into a debt restructuring program usually far outweighs the cost of actually doing something. Unfortunately, this is harder to understand at face value. But hopefully, we can shed light on this below.
Continued interest payments – The biggest cost of doing nothing is continuing to make the payments you are currently paying now. This cost is often overlooked by most people. They simply look at the principal balance owing but do not consider the long-term cost that interest comes with.
Mental Wellbeing – It is no secret that debt causes a lot of emotional and mental strain. Simply owing the money is taxing enough on most people. Pair this with creditors and collectors who may begin calling to collect on the money and most people will begin to suffer greatly.
The Costs of Entering into Debt Settlement
Unfortunately, there are no free debt restructuring options. Even going bankrupt has a cost. Debt Settlement is no exception to this. While Debt Settlement can be a great option when it makes sense, it is oftentimes one of the most expensive restructuring options available outside of Credit Counselling.
The main cost debt settlement is the fee you pay to your debt settlement firm. This fee is often based upon either how much debt you have, or how much debt is saved.
Want to know more about Debt Settlement?
Not sure if debt settlement is a good option for you? Feel free to full out our consultation request form and we would be more than happy to review all of your options to ensure you get the best possible outcome.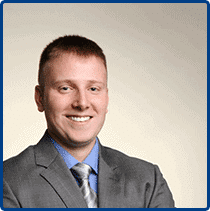 This article was written by David Moffatt. A Senior Debt Relief Specialist with 4 Pillars Halifax. 4 Pillars has assisted in creating plans that have helped save Canadians over $1 Billion dollars of consumer and tax debt since 2002. We believe that no consumer should have to struggle with the stress of overwhelming debt. Our debt restructuring strategies can help you cut your debt by up to 80% with less than 3% of our clients ever getting into deep financial difficulties again.
We are proud members of the Canadian Debtors Association. We work for you, not your creditors.
If you are struggling with debt please reach out. It hurts to continue to suffer financially. 4 Pillars Halifax services Halifax, Dartmouth, Bedford, Sackville and the entirety of HRM.