What is Debt Settlement?
Debt Settlement is a type of debt relief to settle your debts for pennies on the dollar and get you out of debt. You've probably seen advertisements and are perhaps skeptical. It will probably be good to hear that debt settlement programs are actually legal and can be a legitimate debt solution. However, what isn't well known is what it actually takes to initiate such a program. We will cover what is debt settlement in this article.
Here's a hint – it normally requires a lump sum of cash. This process can be used to avoid debt solution options such as a consumer proposal or filing for bankruptcy.
DEBT PROBLEMS?
---
Debt can be a symptom of any number of problems and life circumstances. However, it is important to understand that YOU ARE NOT YOUR DEBT.
At Halifax Debt Freedom, we'd love to discuss how we can help you become debt free.
It is important to note that we are not a Debt Settlement company. However, we are experts at debt restructuring and are very familiar with the debt settlement process. Don't want to figure out the best option on your own? Let us help. After your free consultation, if Debt Settlement is the correct course of action we can connect you with a Debt Settlement Firm that we know and trust.
This article is the beginning of a series of articles discussing Debt Settlement. As we add articles, we will link them below.
Part 1 – What is Debt Settlement – You're reading this now.
Part 2 – How Do Debt Settlement Programs Work?
Part 3 – Can I Negotiate A Debt Settlement By Myself?
Part 4 – What Is The Cost Of Debt Settlement?
The Basics of Debt Settlement
The first step of debt settlement is to hire a debt settlement company that will negotiate with your creditors on your behalf. It is important to pick a good company as the goal is for this company to get a favourable outcome for you. At the end of the day, you will want your debt settlement company to assist you in paying back less than you owe. This, of course, allows you to pay your debt off much quicker.
Typically speaking, the company will ask you to stop making payments to your creditors. While in the past companies would ask you to pay them monthly to allow them to accumulate a debt settlement fund you should be wary of these companies today. Most legitimate debt settlement firms will not require up-front cash in order to begin. The reason is that the length of time typically required to save up the money makes other options significantly more attractive.
The firm will then negotiate an agreement; if you agree, paperwork will be signed and the funds will be sent to your creditors. This will mark your debts as paid.
Debt Settlement Compared to Other Debt Relief Options
As mentioned above, debt settlement is not the only debt relief option available. Options mentioned above, a consumer proposal and bankruptcy, are two such options. Other options are credit counselling and debt consolidation. It is important to carefully consider which option best suits your situation.
There are several debt relief options that cause harm to your credit report. It should be noted that debt settlement also impacts credit. However, if done properly it can report less negatively on your report. The reason for this is when performed correctly most credit will typically be able to begin being rebuilt immediately.
Debt Settlement should definitely be considered as an option for debt relief. But it should not be the only option that you focus on. The downfall of a debt settlement program is it typically requires a lump-sum of money to be saved before it can be properly executed. This means it can be ineffective for many consumers.
Be Sure Before You Hire a Debt Settlement Company
A debt settlement company can indeed help you get out of debt faster than you could normally. Just be aware that in most instances consumers are disappointed with their results (or lack thereof) because of the saving component required when effectively settling debts.
If you are struggling with debt and want to talk with someone, reach out today to book in a consultation with one of our Debt Relief Experts. Debt settlement is only one option to deal with debt.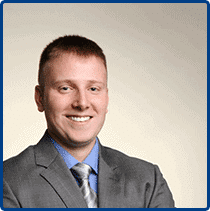 This article was written by David Moffatt, a Debt Relief Expert. He has helped assist in creating plans that have helped save Nova Scotia residents over $30 million dollars of consumer and tax debt since 2015. We believe that no consumer should have to struggle with the stress of overwhelming debt. Our debt restructuring strategies can help you cut your debt by up to 80%.
If you are struggling with debt please reach out. It hurts to continue to suffer financially. Halifax Debt Freedom services Halifax, Dartmouth, Bedford, Sackville the entirety of HRM, and all of Nova Scotia.