Debt Consolidation – How Does It Work in Halifax?
Debt Consolidation is a term we are all familiar but is often misunderstood. Simply put, it is the process in which you take all of your debt and put it into one bundle. Instead of having 3 credit cards, and 2 loans, you would restructure them into one package with one payment. There are several methods that can achieve this result. Some that are very common such as refinancing the debt with a bank loan others less common like a consumer proposal or even bankruptcy.
But which option provides the most relief when you are struggling with debt? See, this is where things become difficult. The problem with most companies is that they only specialize in one solution. Banks cover lending, mortgage brokers only handle mortgage lending, credit counselors only handle debt management programs and licensed insolvency trustees only administer and referee bankruptcies and consumer proposals. All are forms of debt consolidation but the pros and cons of each option vary wildly from situation to situation.
DEBT PROBLEMS?
---
Debt can be a symptom of any number of problems and life circumstances. However, it is important to understand that YOU ARE NOT YOUR DEBT.
At Halifax Debt Freedom, we'd love to discuss how we can help you become debt free.
This is why it is extremely important to talk to someone who has your best interests at heart.
Who to approach to discuss your debt consolidation options can be difficult. Obviously, we believe that we are the best option to discuss your debt relief options. We exclusively work for consumers which provides a significant advantage when trying to determine your best option. Most companies are paid directly or indirectly from creditors and usually in the form of a percentage of the creditor's recovery. Meaning the more you pay, the more they make. Our approach is to help our clients obtain the lowest possible debt repayment, within reason, and ensure our clients never have to struggle financially again.
So how we do know who to talk to when considering debt consolidation?
This is a very difficult question to answer, however, there are a set of questions you can ask yourself to determine whether or not you should talk to a debt professional. These questions should be asked in the order they are presented. Continue to ask yourself the questions until you reach a yes. This is where you will begin your debt relief journey.
Question 1: I am living paycheck to paycheck despite my best efforts. Debt is the cause.
Question 2: I am behind on payments.
Question 3. My debt load is remaining the same or increasing despite my best efforts.
Question 4. My credit is poor.
Question 5. It will take me more than 5 years to become debt-free.
If you answered Yes to any of the first 5 questions we highly recommend you speak with a debt professional about your debt consolidation options.
Question 6. I can budget myself out of my debt just not as fast as I would like. If yes, talk to your bank. Inquire about refinancing your debt.
Question 7. I am doing great! If yes, congratulations!
By asking yourself these simple questions you will know whether you are better off speaking with an expert in the debt consolidation field or whether you should head off to your bank.
What type of savings can you see with most debt consolidation plans that a professional helps you through?
Generally speaking, savings from 50-80% can be expected off of your principle amount owing along with significant interest savings on top of that. However, this isn't always the case. As a general rule someone who has followed our the above questionnaire is usually a pretty good candidate to have their debt consolidated in such a fashion.  For example, the average client has about $50,000 of debt and at our local office we are often able to help create a plan assist them in consolidating their debt to a meager $13,500 without any interest.
When is debt consolidation a bad idea?
Consolidating can certainly lead to adverse reactions. Every option must be weighed carefully. It is very easy to get stuck into the idea of 'if only I had one payment I would be able to get out of this'. Although a single payment certainly makes things substantially easier to manage if the payment is too high you will simply end up exactly where you were. It is very important to have a good understanding of the following before making any rash decisions about debt consolidation:
Your income and day-to-day expenses,
Your debt service requirements (EI – your minimum payments),
The history of your debt levels. Are they increasing/decreasing/staying the same?, and
You willingness to compromise.
A bad debt consolidation plan would look something like this; You currently pay $500p/m in minimum interest payments towards 2 credit cards. One payment is $300 and the other is $200. Unfortunately, you are going deeper into debt by $100 each month. You approach your bank and they offer you a consolidation loan of $500p/m with a 5 year repayment term. Unfortunately – this plan is doomed to fail. Yes – you are now paying on principal rather than just interest but your monthly outflow, $500p/m, has not changed. Because of this your $100 shortfall every month is is also still present. This solution will simply cause an increase in debt and simply add to the stress.
Conclusion
Of course, it is impossible for us to cover every situation in this article. A general rule is it is always worthwhile getting a second opinion. The world of finances, especially debt restructuring, is extremely complex and full of 'smoke and mirrors'. It is too easy to get stuck in our own brains when trying to make decisions. Developing a strategic plan is what will set you apart from your peers and get you ahead of your debt.
It is extremely important that you consider your debt consolidation plans carefully as you really do not want to take 2 steps forward, and 3 steps back which is often the case. If you are struggling please reach out to a professional. It won't hurt to talk to someone.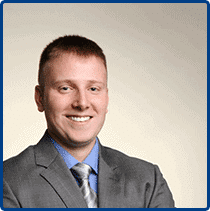 This article was written by David Moffatt, a Debt Relief Expert. He has helped assist in creating plans that have helped save Nova Scotia residents over $30 million dollars of consumer and tax debt since 2015. We believe that no consumer should have to struggle with the stress of overwhelming debt. Our debt restructuring strategies can help you cut your debt by up to 80%.
If you are struggling with debt please reach out. It hurts to continue to suffer financially. Halifax Debt Freedom services Halifax, Dartmouth, Bedford, Sackville the entirety of HRM, and all of Nova Scotia.
Comments are closed.